Hello dear friends. There are many things to travel the world for — delicious cuisine, stunning views of the natural world; museums and historical sites that will help you see the world in a new way. But did you know that you can also be a jewelry tourist?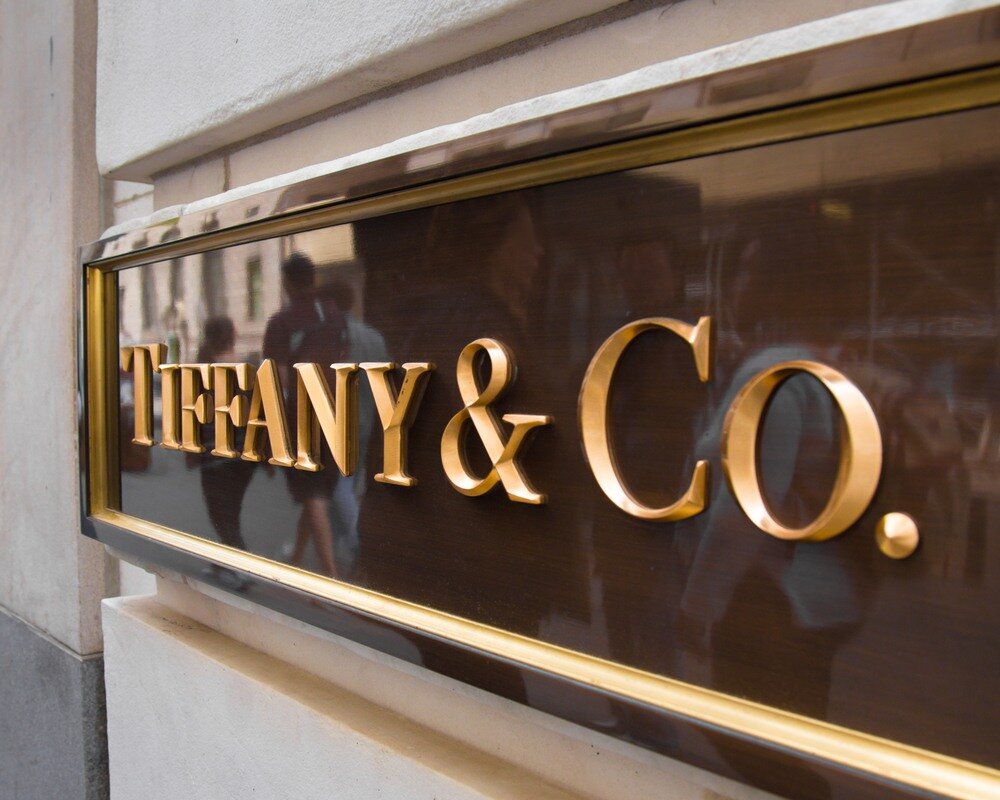 While many expensive and remarkable pieces of jewelry belong to private collections, there are plenty of opportunities to visit those on display around the world. No matter where you go, you can see some stunning, extremely significant pieces of jewelry. Let's love them.
North America
When it comes to seeing great North American jewelry, this is the place to stop in museums.
Smithsonian Museum of Natural History
There is nothing better than this place in the USA. Perhaps the most famous gem in the world is in the Smithsonian Museum of Natural History, the Hope Diamond. It was rumored to have been cursed, but Harry Winston donated the 45.52-carat blue diamond to the Smithsonian Institution in 1958 and it has remained a gem of the collection ever since.
The stone's history dates back to King Louis XIV of France in 1668, but its owners had a long and storied history before it ended up in a museum. While the Hope Diamond is the most famous part of the collection, the Smithsonian has many other well-known pieces of jewelry, including Marie Antoinette's earrings and Empress Marie Louise Napoleon's diamonds, emeralds, and turquoise tiaras.
Tiffany
Tiffany's on Fifth Avenue in New York City is a must-see for every jewelry lover who wants to bring home something chic from their trip. Rare gems are also on display here.
At 128.54 carats, the Tiffany Yellow Diamond remains the most valuable diamond in the Tiffany collection. The necklace, complete with white diamonds to celebrate Tiffany's 175th anniversary in 2012, is on permanent display at the Fifth Avenue flagship store.
Metropolitan Museum of Art
As one of America's leading museums, the Met has an extensive collection of jewelry dating back to ancient times. The highlights of their collection range from Byzantine bracelets dating from 500-700 to Elsa Peretti's 1973 necklace. One of their most notable pieces is an Art Nouveau necklace designed by the son of Tiffany's founder himself.
Cooper Hewitt Museum
This New York museum often hosts special exhibitions dedicated to precious stones. They have an amazing collection of Van Cleef & Arpels jewelry, including a 95 carat peacock brooch.
Gemological Institute of America
The GIA in Carlsbad, California is responsible for setting standards for the analysis and grading of diamonds and other rare stones in the United States. So it's no wonder they have a whole bunch of treasures on display. Exquisite jewels are constantly on display here in their ever-changing exhibits.
De Young Museum
This San Francisco museum houses a rare Cartier brooch once owned by heiress Marjorie Merryweather Post. This is just one of many rare pieces of jewelry featured here.
Modern Art Museum
While this New York museum is better known for its paintings and contemporary installations, it is also home to Alexander Calder's remarkable 1941 hammered silver necklace.
Europe
If you really want to see the luxury of Europe, don't miss visiting the royal palace.
Tower of London
There is no better place to see some serious jewelry than the Tower of London, an imposing fortress that was once the palace and citadel of the English monarchs and is still home to the Royal Jewels.
There is a dizzying array of gems, scepters and crowns on display, but the greatest marvel of them all is the 109-carat Koh-I-Noor diamond that tops the coronation crown. It was first presented to Queen Victoria of England and has remained in the royal family's collection ever since.
Dresden Castle
Dresden Castle in Germany is a storehouse of German history, from a large collection of prints and drawings to the Dresden Armory. But one of the highlights of the collection is the Dresden Vault, which houses the largest natural green diamond in the world. This stunning 41 carat green diamond dates back to the 18th century when it was purchased by Friedrich August I of Saxony.
Hermitage
The Russian Hermitage was once called the Winter Palace, but has since grown into the second largest art museum in the world. Empress Catherine the Great founded it in 1764 after acquiring a huge art collection. But jewelry is also part of the museum fund, including, first of all, the jewelry collection, which once belonged to the Romanov dynasty.
While the Romanov Crown Jewels remain an enigmatic subject of controversy, the museum's collection continues to be an astounding collection of jewelry art. Most notable is the Diamond Room, which shows the evolution of jewelry making since the third millennium BC.
A notable part of the collection is also «Scythian gold» and an emerald caravel pendant made by a Spanish jeweler.
Louvre
In a former palace that has now been converted into what is probably the most famous museum on Earth, the Louvre has extensive collections of paintings, sculptures and decorative arts, including jewelry.
Although their collection spans centuries and continents, one of the most stunning pieces is a diamond and sapphire necklace, earring and brooch that once belonged to three queens — Queen Hortense, Queen Marie-Amelie and Isabelle d'Orléans.
Patek Philippe Museum
Men often consider watches to be their most expensive piece of jewelry or accessory, so we'll add them to this list.
Here you can see Philip Stern's collection of clocks dating back to the 16th century. The museum also has a section dedicated entirely to Philip's collection from 1839 to the present day.
Museo Del Gioiello
All of the most famous jewelery pieces are on display at this Italian museum, which is dedicated to the various functions of jewellery, from fashion to insignia.
There are hundreds of them, but one highlight is the 18th-century style crystal necklace designed by Karl Lagerfeld for the 1983 Chanel fall fashion line and the manufactory in Milan. This is a reproduction of a necklace that once belonged to Coco Chanel herself.
Asia
Museum of Jade Art
Jade is one of the most valuable substances in China and Taiwan and is used to create everything from funerary decorations to jewelry. Don't miss the Taiwan Jade Art Museum to explore jade in detail and see magnificent works of art.
World Jewelry Museum
Established in 2004 in Seoul, Korea, the World Jewelry Museum is one of the few museums in the world dedicated entirely to jewelry, containing over 5,000 items from all over the world. Exhibitions such as the Art Deco Forest, the Jewel Garden and the Eldorado showcase jewelery from different continents and centuries.
Africa
Cape Town Diamond Museum
Many of the world's diamonds come from African diamond mines, and the Cape Town Diamond Museum pays tribute to this rich history. Learn about the formation of diamonds and their intricate journey to the final polishing of a stone as you watch gemstones showcase every part of the process of creating some of the most beautiful jewelry in the world. One of the highlights is a replica of the Titanic Heart of the Ocean necklace designed by Harry Winston.
Royal Jewelery Museum
This museum in Alexandria, Egypt houses the crown jewels of the Egyptian royal family dating back to 1805. King Farouk's collection includes a jeweled sistrum and walking stick made of gold and ebony, and even more impressive is the section dedicated to the kings of Egypt. It includes the crown of Queen Shvikar, which is one of the largest and most beautiful crowns of the Egyptian royal family, as well as a large collection of diamonds, rubies and other valuables of Queen Farida.
South America
Museum of Gold (Museo del Oro)
Bogotá, Colombia is a veritable treasure trove of pre-Hispanic gold artifacts, containing over 34,000 gold objects that belonged to the Inca Empire and other ancient indigenous peoples. Highlights of the Museu del Oro, or Museum of Gold, include gold pendants, earrings, and rings, as well as the Muisca Raft, a 10-inch sculpture depicting a chief standing on a flat raft surrounded by priests and oarsmen, built entirely of gold.
So, if you love to travel, don't forget that there are countless places in the world where you can see some of the most amazing and famous gems. Whether you crave diamonds, gold, jade, or pearls, somewhere in the world there is a piece of jewelry that is sure to make you admire.