Hello, my darlings. We continue the theme of the rich and the very rich.
Decades before famous celebrities like Paris Hilton and Kim Kardashian were born, Barbara Hutton was the most incredibly rich girl in Hollywood.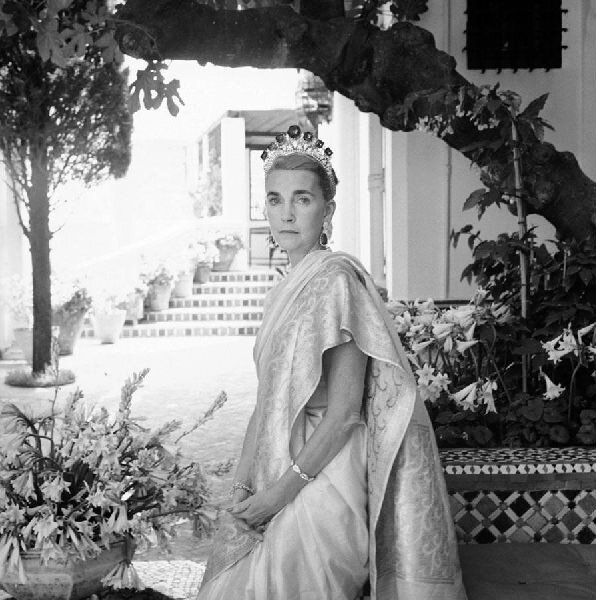 She is the granddaughter of Frank Woolworth, founder of the Woolworth supermarket chain. Her father was Franklin Law Hutton, founder of E.F. Hutton Bank. She is the niece of General Foods heiress Marjorie Meriwether Post and cousin of actress Dina Merrill, who, with her $5 billion, is the second richest Hollywood star after George Lucas.
In short, Barbara is very rich. Adjusted for inflation, her net worth today is $900 million.
However, in 1979 she died without a cent. How did it happen?
Barbara's grandfather, Frank, made the American dream come true. He was raised in a humble family and founded the Woolworth chain of stores. As a child, he was a poor farmer, often skipping school because he had to work.
At its peak, the chain has 1,000 stores and is valued at $65 million ($900 million today).
Frank died in 1919. He was a workaholic and worked until his last day. However, what he built all his life was destroyed by his heirs in the blink of an eye.
Barbara is the daughter of his second child, Edna. She married Franklin Law Hutton, founder of the successful bank EF Hutton & Company. They had one child, Barbara, in 1912. Frank was not a good husband. He loved his job, was away from home, and cheated on his wife a lot. Maybe that's why Edna committed suicide. Barbara was 6 years old when she found her mother's body.
After her mother's suicide, relatives passed little Barbara to each other. She could not complain about only one thing — lack of money. Although Americans struggled to get through the Great Depression of the 1930s, Barbara celebrated her 18th birthday by hosting a lavish party for $60,000 (equivalent to $1 million today). Among the guests were important people and stars.
Society sharply criticized this extravagance during the crisis. So that there would be no more problems, the family sent Barbara to Europe. This is where the real spending begins.
At 21, Barbara had $50 million in her bank account (equivalent to $898 million today). However, not only did she lack her grandfather's business acumen, but she spent money easily.
She loved expensive clothes, rest, houses. She was married 7 times, but she never found a man with whom she could live happily for a long time. Her husbands included a baron, three princes, an earl, a famous actor (Carrie Grant) and a world famous playboy. Most of the men were actually with Barbara because of her money, which they happily spent while they were with her, and after the divorce received a handsome compensation. While she was with Carrie Grant, people called them «Cash and Cary.»
The media loved her and regularly wrote about her luxurious lifestyle, money and houses.
Barbara had a rich art collection, two palaces in London, mansions in Palm Beach and other places. She was generous and bought expensive gifts for friends, handed out large checks for charity dinners.
Barbara Hutton had no idea how an ordinary person lives, and the bosses of her grandfather's company took advantage of this and blamed her for all the problems of the company. Officials went on strike and surrounded the New York hotel where she was staying. She didn't care.
Things really went wrong when she became addicted to alcohol and drugs. Soon she needed a huge amount of vodka with medicines to have fun. She used morphine, codeine, Valium, amphetamines.
She began to spend even more, making «friends» expensive gifts. Naturally, many people took advantage of this.
As her money began to melt away, she began to liquidate assets to raise cash. So one by one she parted with all her houses and jewels.
In the last days of her life, she did not even have a home and she lived in a hotel in New York. She died there at the age of 66 from a heart attack. On the day of her death, she had only $3,500 in her account.
As for the downfall of her grandfather's chain of stores, you can't blame her alone, although she also contributed.
More and more competing stores appeared, and Woolworth was unable to respond properly. By the 1980s, only a few stores remained of the great empire. In 1997 the company was officially closed.
Maybe you think Kim Kardashian and Paris Hilton are spending recklessly today? Well, none of them got over that condition faster than Barbara Hutton. However, it is worth noting that Barbara's money began to run out after the age of 45, so Kim and Paris still have time.